Servers
Do any of these problems apply to your server?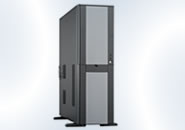 Out of hard disk space
New computer to add to network
New user to add to network
New server installation
Running slow
Not starting
Dead
Whatever your server requirements we have the expertise to ensure your data integrity whilst minimising impact on your business. We can do this because KTS Computers Ltd is big enough to be professional but small enough to care.
Server upgrades & repairs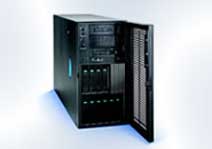 We can add more hard disks or can transfer your current working system to a new bigger hard drive at your site, giving minimum downtime and maximising your business potential. Even RAM (memory) upgrades are done on site and usually result in less than half an hour down time for your server.
Our expertise allows us to cover all types of server, both hardware and software which includes makes such as Dell, Epic and HP running Windows Home Server; Microsoft Windows Server (2000 to 2008) and Microsoft Small Business Server among others.
Server installation & maintenance
We can both advise on required specification, discuss pro's and con's of different systems and install new servers, tying into current systems if required. Old server noisy? In the same way that your car needs regular maintenance to ensure peak efficiency, so do servers. We can ensure maximum life from your old system by giving it some TLC in the form of maintenance.
Contact us for more details.